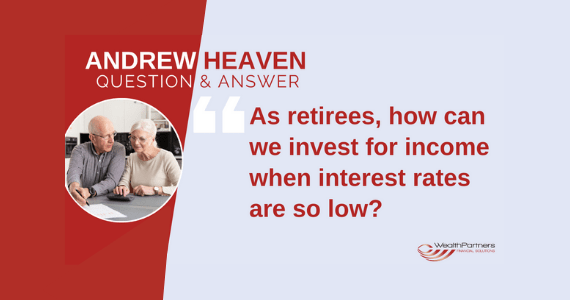 Q: As retirees, how can we invest for income when interest rates are so low?
Read More »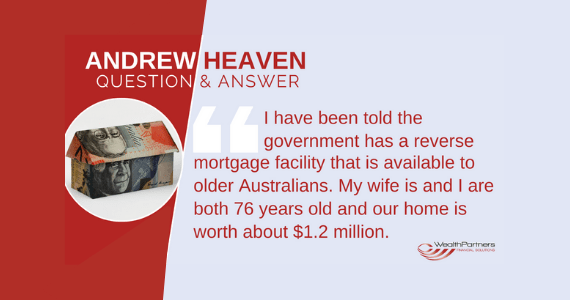 Q: I have been told the government has a reverse mortgage facility that is available to older Australians. My wife is and I are both 76 years old and our home is worth about $1.2 million.
Read More »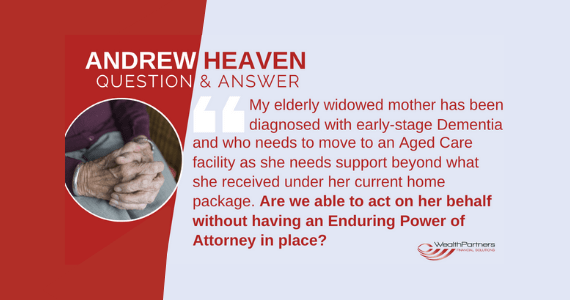 Q: My elderly widowed mother has been diagnosed with early-stage Dementia. Are we able to act on her behalf without having an Enduring Power of Attorney in place?
Read More »